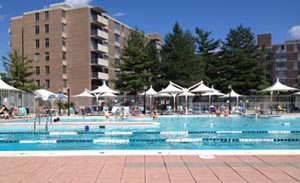 Van Ness North is in the Forest Hills neighborhood of northwest Washington, D.C.
Forest Hills extends along both sides of Connecticut Avenue, between the neighborhoods of Cleveland Park and Chevy Chase.
Our local elected representatives are known collectively as an Advisory Neighborhood Commission (ANC). The ANC is the part of the DC government with the closest official ties to the local neighborhood. ANC 3F serves the neighborhoods of North Cleveland Park, Forest Hills, Wakefield, and Tenleytown.
Our neighbors include:
Schools
Things to See
Houses of Worship
Stores and Retail
Restaurants and Cafes